Filesystems¶
Disk Decipher supports multiple filesystems to give you as much as freedom as possible. The table below lists the currently supported filesystems
| Filesystem | Default enabled | How to enable full support |
| --- | --- | --- |
| FAT 12/16/32 | Both read and write | |
| exFAT | - | In-app purchase required to enable. |
| APFS | Readonly | In-app purchase required to enable write support. |
| NTFS | Readonly | In-app purchase required to enable write support. |
| HFS+/HFSX | Readonly | In-app purchase required to enable write support. |
| Linux ext4 | Both read and write | |
As indicated above, some filesystems require an in-app purchase. This facilitates paying the required patent/licensing costs to the third parties involved.
How to enable a feature?¶
To enable a patent/license protected feature, simply open the Settings dialog and select "Filesystem licenses"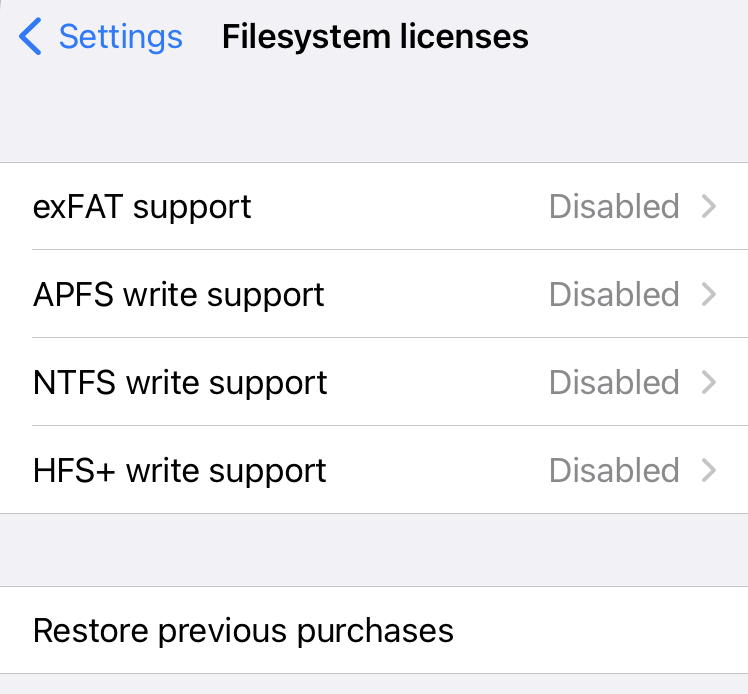 From there, select the feature you want to enable, and you will be guided in making the in-app purchase.